A powerful, lightweight, yet full-featured screen capture tool that allows you to easily capture and annotate anything on the screen including windows, objects, menus, full screen, rectangular/freehand regions and even scrolling windows/web pages. It also allows you to record screen activities and sound into video files.

You can screencap a whole page (or anything as long as it can scroll).
Once downloaded, you can use the options displayedbelow to capture and edit screencaps and pictures.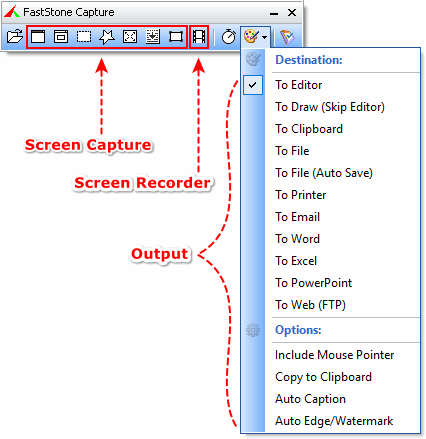 I use this programme a lot when viewing alot of message boards and want to save what was writen but as a picture. It's great and simple to use!
Download:
http://www.faststonesoft.net/DN/FSCaptureSetup70.exe
Alternative:
http://www.faststone.org/FSCapturerDownload.htm
Read more:
http://www.faststone.org/FSCaptureDetail.htm